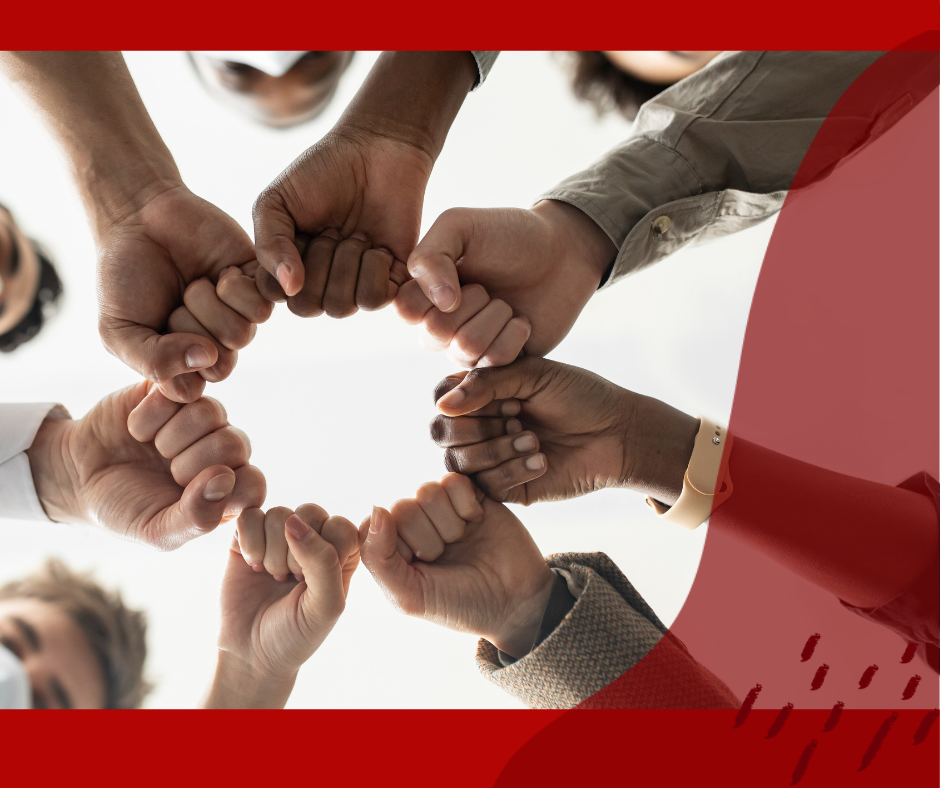 ERADICATING SEXUAL EXPLOITATION IN OUR LIFETIME – ONE DAY AT A TIME
A LOOK AT SOME OF CASE-SA'S ACTIVITIES DURING THE FIRST HALF OF 2021

At the Centre Against Sexual Exploitation, South Africa (CASE-SA), we envision a society free of pornography and sexual exploitation – where everyone's inherent dignity is respected and protected! To achieve our mission, we employ a three-pronged strategy, and this is what it looks like:

Practically, this means we aim to –
EDUCATE society on the harms of pornography and other forms of sexual exploitation;
EMPOWER people to protect themselves and others from exposure to pornography and other forms of sexual exploitation (including equipping people on
how to respond to exposure and recover from the effects of exposure); and
ERADICATE the distribution of pornography and prevent other forms of sexual exploitation to the fullest extent of the law.

The first half of 2021 is already behind us – and it's been a busy six months! So, what has CASE-SA been doing to move closer to making our vision of a society free of pornography and sexual exploitation, a reality?
Let's have a look –

EDUCATE AND EMPOWER


#ParentTalk: The Unspoken Epidemic of Children and Pornography
If you're a parent, educator or caregiver, you will be very excited to hear about our brilliant new online resource! The virtual #ParentTalk on the Unspoken Epidemic of Children and Pornography went live on 1 June with a successful online launch event.
The purpose of #ParentTalk is to educate and empower parents (and other caregivers of children) to protect children in their care against the harmful impact of pornography. If you feel like this is a scary or daunting topic – not to worry! #ParentTalk delivers a message of hope and is presented in a friendly and easy-to-digest way.
The online training course includes 4 core modules consisting of 90 minutes of video interviews with local practitioners in the field of online child safety, covering topics such as:
The prevalence and harms of pornography exposure
The impact of pornography on the developing brain
Empowering parents and caregivers to protect children and prepare them for exposure
Safeguarding children with the use of technology resources

We encourage you to head over to our dedicated #ParentTalk website and sign-up for the course today! The virtual platform enables you to work through the training material at your own pace as your schedule allows.
There's an added bonus –
We have a "Level 4 Lockdown Sign-on Special" running until 25 July 2021, which means you get lifetime membership access to the course for only R50 (as opposed to the normal R150) for all sign-ups between now and the 25th.
!!! SIGN-UP NOW !!!

Stay connected and up to date
Don't forget to sign-up for our CASE-SA newsletter – be the first to know about important news, new resources, events and specials!

Get involved to safeguard your child's home and school
If you are passionate about spreading the word on porn-proofing homes and schools, and helping others to keep children safe from harmful content, we encourage you to sign-up to become a Porn-proofing and #ParentTalk Ambassador. You too can help end sexual exploitation in South Africa! #TogetherWeCAN

Connecting You with Brilliant Resources
If you want to educate and empower people, you need to make sure that you have access to the best resources to equip yourself. That is why CASE-SA is continuously updating and expanding our resources collection. Let's look at a couple of these great educational tools:
'Good Pictures Bad Pictures' Books
Every child deserves to be warned about the dangers of pornography. Good Pictures Bad Pictures was designed to make that conversation easier for parents and empowering for kids. CASE-SA is licenced to publish and distribute the two Good Pictures Bad Pictures titles in South Africa. Contact us to find out how you can acquire this great resource!
Brain-Heart-World Documentary
Brain-Heart-World is a great documentary by Fight the New Drug that is ideal for educating and empowering teenaged children with knowledge on the harms of pornography. It also deals with how to prevent and respond to exposure, as well as recovering from the effects of exposure.
CASE-SA has been licenced to screen the Brain-Heart-World documentary in South Africa, and we are currently busy getting the documentary classified by the Films and Publications Board. Watch this space! Contact us today to book a screening of Brain-Heart-World at your school, church or other community centre.

WANT MORE RESOURCES?
Have a look at our dedicated CASE-SA RESOURCE PAGE!

Making Content Accessible
We love our country's rich diversity! South Africa is a multi-lingual society – and we want to make sure our content is accessible. We are busy translating some of our key resources – like our useful porn-proofing tool – that helps us spread the word on the harms of pornography and how people can keep themselves and others safe, into other official languages.
Equipping Ourselves to Equip You
Empowering you is a top priority for us, and this means that we also need to keep ourselves updated and equipped – that's why we're always looking for opportunities to do so. In the past six months we attended:
An online course on protecting children against child online sexual abuse and exploitation hosted by the national Department of Social Development (NDSD)
and UNICEF.

Getting the Word Out by Raising Public Awareness

CASE-SA Weekly News Briefing
We want to keep you up to date with what's happening – whether it's projects CASE-SA is working on or current news stories from the Movement to End Sexual Exploitation. That is why we are very excited to announce that from the beginning of August we will be sending out a new weekly CASE-SA news briefing. Don't miss out on important news and events – sign up for our newsletter now!

ERADICATE
When it comes to eradicating all forms of sexual abuse and exploitation, CASE-SA has a big focus on initiating, contributing to and participating in law and policy-making initiatives. Our goal is to make sure sexual abuse and exploitation are illegal in all its forms, and that the law has the necessary protections in place to keep South Africans safe!

Pornography
We have various projects that focus on making sure South Africans – and especially children – are protected from the harmful impact of pornography. Let's look at a few such projects that we are involved in:
Draft White Paper on Audio and Audio-visual Content Services Policy Framework: A White Paper sets out an official government policy position and guides the writing of new or amendment of existing laws. We are working on our commentary on the draft White Paper. This is a great opportunity to ensure South African law offers the best protection against pornographic and explicit content.
Films and Publications Amendment Regulations, 2021: We delivered submissions on the draft Regulations at the end of 2020. Our aim is to ensure children are protected from exposure to pornographic and explicit content online. The revised draft Regulations are now with the Minister of Communications and Digital Technologies for approval.
Films and Publications Classification Guidelines: These Guidelines are used to classify films, games and certain publications by assigning age-restrictions and consumer warnings (such as violence, nudity, language, etc.). The Film and Publication Board reviews the Guidelines every four years or so to ensure it remains current. We are proactively preparing proposals for the next round of revisions. Our goal is to ensure children – and adults – are protected from exposure to pornographic and explicit content and the detrimental impact of such exposure.
South African Law Reform Commission Project 107: Sexual Offences (Pornography and Children): Project 107 focuses on ensuring South African law comprehensively and effectively protects children from pornography. Along with many other stakeholders, we delivered submissions to the Commission. The Commission recently approved its final report (in June 2021) and will submit it to the Minister of Justice for official approval for publication.
Safe Internet and Safe Public Wi-Fi Certification: The Internet is a wonderful resource and tool, but unfortunately it is often misused and abused. That is why we need to make sure our Internet feed is kept safe by filtering out pornographic and explicit content. CASE-SA is talking with local stakeholders about how we can implement ISP-level filtering and a safe public WiFi certification.

Prostitution and Sex Trafficking

Proposals around reforming South African Prostitution Law
The Department of Justice and Constitutional Development is busy with a consultation process with a view to reforming prostitution law. Both the buying and selling of prostituted services (i.e. both the demand and supply sides of prostitution) are currently illegal in South Africa. CASE-SA, in support of the Constitutional Court's decision in S v Jordan (2002), sees prostitution as a form of sexual exploitation and a violation of human dignity.
In May, we gave a presentation at a webinar on prostitution law reform hosted by the National Freedom Network. We talked about the impact of the legal status of prostitution on pornography, and in turn, of pornography on prostitution and sex trafficking. There is a seamless connection between these different forms of sexual exploitation – where one form increases, the other forms increase as well.

Shutting Down Traffickinghub
The National Centre on Sexual Exploitation (NCOSE) does stellar work on exposing pornography as a public health crisis and eradicating prostitution and sex trafficking through raising awareness, lobbying and strategic litigation. It is currently running a global campaign to dismantle Pornhub and MindGeek (its exploitative parent company) for profiting from sexual exploitation. CASE-SA supports NCOSE's work, and we encourage you to join the global #Traffickinghub campaign!

TOGETHER WE CAN #ENDSEXPLOITATION IN SOUTH AFRICA
CASE-SA can't prevent and eradicate sexual exploitation on its own – we need you and others because together we can and will make a difference as a wider Movement to End Sexual Exploitation. That is why connecting with you and our peers is so important to us. It's a long and tough battle we're engaged in, and we need to support and encourage each other along the way!

CASE-SA Peer Events
We already hosted two successful peer events this year. At our 29 March peer event, we introduced our friends in the movement to our new online #ParentTalk course, and also updated each other on what we've been working on to end sexual exploitation in the form of pornography, prostitution and sex trafficking.
Our most recent peer event was held on 2 July. It was a great opportunity to discuss current trends and urgent needs – like relationship-building and addressing the demand for pornography and prostitution. We also looked at how we can collaborate to make our mutual vision of a South Africa free from all forms of sexual abuse and exploitation, a reality.

Other Opportunities to Engage Our Peers and Work Together
We regularly meet and correspond with our friends in the Movement to End Sexual Exploitation. Some of the peer engagement opportunities we took up in the past six months include attending:
Meetings of the Helderberg Child Protection Forum;
Meetings of the Western Cape Anti-Trafficking Coalition; and
The National Freedom Network's 10 Year Birthday Celebration.

We also met with the Film and Publication Board to discuss opportunities for collaboration around protecting children from pornography and educating the public on the legal requirements of the Films and Publications Act.
In 2019, we co-hosted a successful training workshop on the Trafficking in Persons Act and the Guidelines the Prevention of and Response to Child Exploitation with the NDSD and the City of Cape Town. Talks are underway to give more local child protection stakeholders an opportunity to attend this valuable training.
***
CASE-SA is committed to relentlessly pursuing the protection of everyone's inherent dignity through the education and empowerment of society and the eradication of pornography and other forms of sexual exploitation.
The first half of 2021 has been fruitful, and we hope to be even more impactful in the second half of 2021 – because that means we're actively making a difference and helping to end sexual abuse and exploitation one day at a time.
Won't you join us in this important and worthy battle? We need your support.
Together we CAN #EndSexploitation in South Africa!