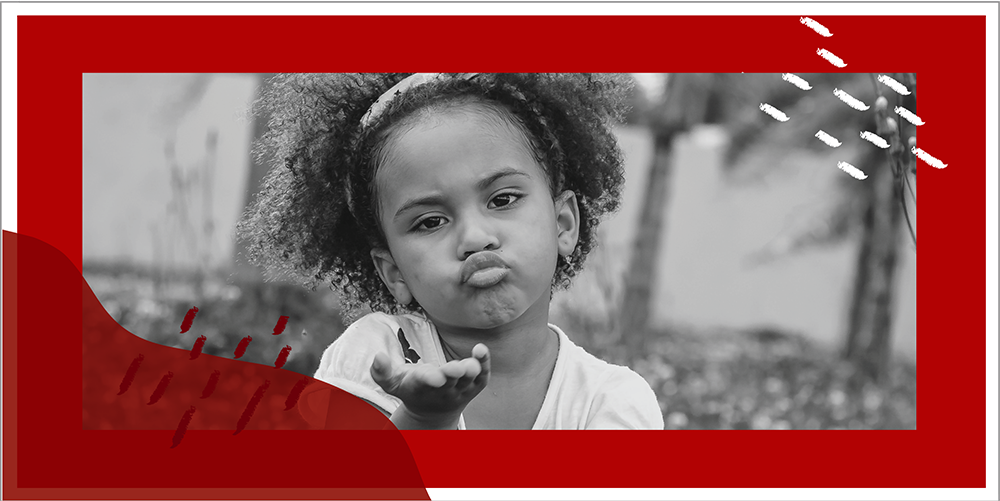 CASE-SA Projects & Campaigns 2020
During 2020, we may have been physically "locked down" for a couple of months, but we definitely did not allow that to stop us from taking on new projects and campaigns to help #EndSexploitation.
See what we have been busy with – from helping parents keep children safe online; to joining a worldwide outcry against sexual exploitation (pornography and sex trafficking); and refuting false and socially irresponsible statement about the true nature of prostitution.
Protecting Children from Exposure to Online Pornography: Age Verification in South Africa
The Films and Publications Board ("the FPB") is in the process of drafting new draft Regulations for the implementation of age verification in the South African online space. The purpose of age verification is to protect children from exposure to online pornography.
New Regulations are required, since the Films and Publications Amendment Act, 2019 ("the Act") legalised the online distribution of certain categories of adult content in South Africa. Before the Act can become operational, adequate protective measures to prevent children from being exposed to pornography online, must be in place.
CASE-SA have consulted with a trusted team of international experts on age verification and online child protection to ensure that, when we prepare and deliver substantive written commentary on the draft Regulations, we will be able to put forward the best inputs and recommendations to the FPB.
In the meanwhile, we are also collaborating with others and exploring ways we can ensure that children will be safe online in South Africa. Keep watching this space!
Serious Misrepresentation of Prostitution and Prostitution Law Reform on Popular Soap Opera
During March, CASE-SA took notice of certain inaccurate and socially irresponsible statements that were made on an episode of the very popular primetime South African soap opera, Generations: The Legacy (which has a viewership of just over 8 million).
During the course of the episode, one of the characters, a human rights attorney defending her client who has been charged with solicitation (i.e. prostitution), made the following false statements:
"The 2017 South African Law Reform Commission recommended that the current law be scrapped, and that sex work be decriminalised."
"Sex workers are outside the social structures that protect them because their trade is illegal. Which makes them vulnerable."
Being CASE-SA deeply disturbed by these false and socially irresponsible statements, we wrote at letter to the relevant parties.i We made sure to set the record straight in respect of the true position and recommendations of the SALRC and the inherently exploitative nature of prostitution. The legal status of prostitution is made to be a controversial issue by some special interest groups and remains the subject of both an ongoing public debate and a law reform process.
In its Report on Sexual Offences: Adult Prostitution, the South African Law Reform Commission ("the SALRC") did not find "the legislative options of non-criminalisation and regulation to be preferred options".ii In fact, only alternative to full criminalisation that the SALRC Report is willing to consider, is partial criminalisation (and it should be noted that the Report lists various concerns that throw doubt as to the practical effectiveness of the partial criminalisation model).iii
It is instructive that the SALRC Report, which was drafted after an extensive research and public engagement process, recognises that decriminalising prostitution will not automatically provide labour benefits to prostitutes,iv is highly improbable to address the abuse of prostitutes,v and has an associated risk of expanding the illegal trade in child prostitution and trafficking.vi
The SALRC Report states "that prostitution should be viewed as a form of exploitation or coercion resulting from the economic marginalisation of women through educational deprivation and job discrimination, ultimately rendering them vulnerable to recruitment into prostitution."
This view accords with that of the Constitutional Court in the matter of State v Jordan,vii where it was held that:viii
"the fundamental dignity of the human body … is not simply organic. Neither is it something to be commodified";
"the extent that the dignity of prostitutes is diminished, the diminution arises from the character of prostitution itself. The very nature of prostitution is the commodification of one's body"; and
"the dignity of prostitutes is diminished … by their engaging in commercial sex work. The very character of the work they undertake devalues the respect that the Constitution regards as inherent in the human body."
While we are disappointed that the general response to our letter – despite our serious concerns and sound arguments – was underwhelming, we remain committed to be a voice for the truth about the inherently exploitative nature of prostitution and that it is simply incompatible with protecting and promoting human rights.
Shut Down #Traffickinghub!
We have read the research. We have studied the facts. There is no escaping or denying it: Porn Culture FUELS Rape Culture.
Case-SA has joined the global petition campaign to Shut Down Pornhub. With an astounding 115 million visits every day (and a staggering 42 billion visits a year) Pornhub has been dubbed the global epicentre for pornography, and exposed as #Traffickinghub by enabling and profiting from rape, sexual abuse, and child sex trafficking.
You can help Eradicate Porn Culture and Rape Culture from South African society. Lend your voice and support to this important campaign – sign the petition to Shut Down Pornhub today!
Keeping Our Children Safe during Lockdown
During lockdown, government-imposed regulations and restrictions meant that adults spent much more time at home… and much more time online. Many children did the same – whether for educational or recreational purposes.
The internet and online world can be a wonderful tool and a great resource, but it is definitely not risk free. In the middle of meeting the enormous challenges posed by the global Covid-19 pandemic, reports started coming in of dramatic increases in online sexual exploitation – including the online sexual exploitation of children.
This highlighted the urgent need to Educate and Empower parents and children to keep children save online during lockdown.
CASE-SA wasted no time and ran a social media campaign to help parents ensure their home is #PornProof with the help of:
Our easy-to-use 5-step Pornproof Your Home and School tool; Useful information on:
Other valuable resources on the harms of pornography and how to raise resilient kids.
Looking Ahead – Standing Together to #EndSexploitation
The year is not yet over, and we are looking forward to joining the world in challenging violence against women and girls in the 16 Days of Activism international campaign from 25 November to 10 December. Stand with us to #EndSexploitation in 2020 and beyond.
Educate – Empower – Eradicate
---
(i) I.e. the creators/producers of Generations: The Legacy; the South African Broadcasting Corporation; the Minister of Communications and Digital Technologies; and the National Association of Broadcasters.
We also brought the matter to the attention of the South African Law Reform Commission ("SALRC"); the Minister of Justice and Correctional Services; and the Multi-Party Women's Caucus (of the Parliament of South Africa).
(ii) SALRC Report on Project 107 (Sexual Offences: Adult Prostitution) (June 2015) para 2.508.
(iii)Ibid at para 2.511.
(iv)Ibid at para 2.508.
(v)Ibid at para 2.509.
(vi)Ibid at para 2.510.
(vii)S v Jordan and Others (Sex Workers Education and Advocacy Task Force and Others as Amici Curiae (CCT31/01) [2002] ZACC 22; 2002 (6) SA 642; 2002 (11) BCLR 1117 (9 October 2002)
(viii)Ibid at para [74].